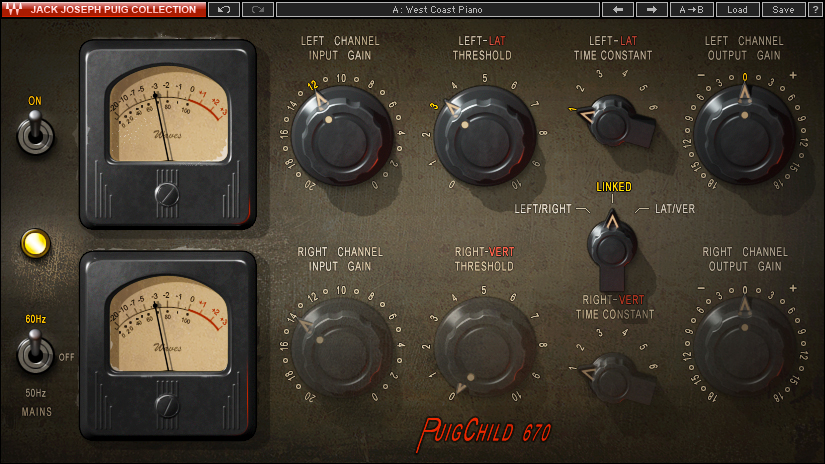 State of the Mix 2014: Group Compression
I mentioned late last year that I had moved away from using a compressor on my master buss when I'm mixing live. I haven't necessarily abandoned this form of compression, though, because I really just relocated it. For the last few months I've been doing what is sort of my take on Michael Brauer's multi-buss compression approach.
The thing everyone typically references around Brauer's approach are his use of four busses that essentially divide the frequency spectrum and elements of the mix. Then he uses a compressor on each buss tailored for the stuff he sends to that buss. The thing I think a lot of folks miss about Brauer, though, is that he does a lot more than just use his four busses. He also uses a lot of what he terms send/return compression where he might take an instrument and send it out to several different compressors that he then returns on more channels and blends them all. Maybe the original is in there, too, so there can also be varying degrees of parallel processing going on here, and then it all goes to his multi-buss stuff and on to another compressor on his 2-buss.
So the takeaway for me from what Brauer is doing is partly his use of multiple busses, but primarily it's his use of post-fader compressors. In other words, a big part of Brauer's approach is that he mixes INTO compressors. They're not necessarily just inserted on inputs.
Brauer's compression approach wasn't something that I really wanted to adopt completely because I like the use of my existing groups. My groups provide stems which I find convenient for mixing and also advantageous for us in working with our two auditoriums. So I decided to just take his multiple compressor approach and apply them to some of my groups.
I moved the Waves API-2500 I had been using on my master buss to my drum/bass group. I just like what it does to the drums when I kiss the compression a little, and I didn't want to lose that sound in the mix. The compression on that group is still in addition to the parallel compression group I was already using which hits a little harder. My parallel group doesn't contain any cymbals, and I blend it in with my main drum/bass group. It's not quite the same as taking my original uncompressed drums/bass group + parallel group and sending them to the left/right where the master buss compression worked, but it's close enough for me.
As for the rest of my groups, I'm using the Waves Puigchild on my guitars, and the Waves Renaissance Vox and C4 on my vocals. I tried the CLA-3A on my guitar group a bit since Chris Lord-Alge has said it's the greatest guitar compressor ever, but for some reason I preferred the Puigchild which I thought was interesting because I'm typically in the Clearmountain camp of not understanding what all the fuss is about Fairchilds.
The general approach I think I've settled into for this is to only compress a group when there are multiple musicians going into it. For example, I tried using compression on the keys group, but I didn't like it. I often feel like keyboards end up as the weak link in my mixes, meaning I lose them at times. Pushing them into a compressor just didn't work for me. Part of this is because I typically only have one keyboard player to deal with so there's no "glue-ing" I'm looking to do between multiple musicians. The other part is that since I feel like I lose keyboards in the mix, when I push on the fader I just need them to get louder. Post-fader and group compression changes the ball-game on how this works.
In fact, this has been one of the more interesting aspects to this and one of the things I've gone back and forth with on how I feel about in regards to this approach. When you have a compressor that is post-fader, that fader starts to work almost like a threshold control for the compressor. If you turn something up in front of the compressor, it's like lowering the threshold on the compressor giving you more compression. Pulling that fader back raises the threshold. So setting up the mix this way can change the entire feel of the way your console works. One way I would describe it is it can give the console a feeling of elasticity where you push faders around and the changes can be slower and more subtle sometimes, but that's not entirely an accurate description because pushing them into the compression also makes them sound more compressed.
There are some advantages to this, though, because it opens up a new palette for mixing. For example, let's look at the guitar group. Let's say I have two electric guitars feeding into the group: a rhythm and a lead. If the lead guitar takes a solo and I push its fader up, I push into the compressor and hit the compression harder. But as I do this I also, in effect, turn down the rhythm guitar. Why does this happen?
As I push something up into the group, I am changing the relative level balance between the things in that group. Pushing more lead guitar into the group means that the lead guitar becomes relatively louder in that group, however, pushing into the compressor makes it harder for the group to get louder so the lead guitar gets a bit more level but stays at relatively the same level. On the other hand, as the compressor kicks in, it is attenuating the entire group which pushes the rhythm guitar down. So the result of this is I compress the solo a little harder which helps brings out the detail in the playing while pulling the rhythm guitar back a bit and out of focus.
Of course, this doesn't always work because sometimes you just need the thing you're turning up to actually get louder, and if the compressor ends up holding that back it can be frustrating. So one of the keys I've found in using this type of approach is the group levels for the mix need to be pretty solid to begin with. I need to have the group up pretty close to the maximum loudness I'll need in the mix because while I don't mind getting a little additional compression from pushing something into the compressor, I'm still not typically looking to hammer it when I push into it. On average, I use these group compressors much in the same way I used compression on my master buss so the compressors are usually only doing a dB or 2 of reduction.
Here's another example of something I like to do with this. I've got Renaissance Vox on a group of all my vocals, and it's typically doing a couple dB of compression. If I mix the background vocals under the lead vocal, I can effectively turn up the backgrounds by pulling the lead vocal fader down. I find myself doing this in choruses at times during worship songs because it can give things more of a sense of the whole room singing instead of just having a single voice above it all.
One advantage to this approach is I don't need to get bogged down in compressing a lot of individual things. With my processing on the groups, I find that individual inputs need far less to no help from a compressor. That opens up DSP and also allows me to explicitly use things for color on inputs if desired. It's strange, but I feel like I can get a baseline mix up a lot faster lately. Use a compressor the left/right gave a little bit of this advantage as well, but this just feels a little better for me right now.
While I'm liking this approach right now, I'd say it's something I'm still exploring, though. Like all things I do, I'll probably change things up again in a few months, but for now it's part of my workflow. If you've done anything with this sort of approach, I'd love to hear about it in the comments.