Livestream DAW Templates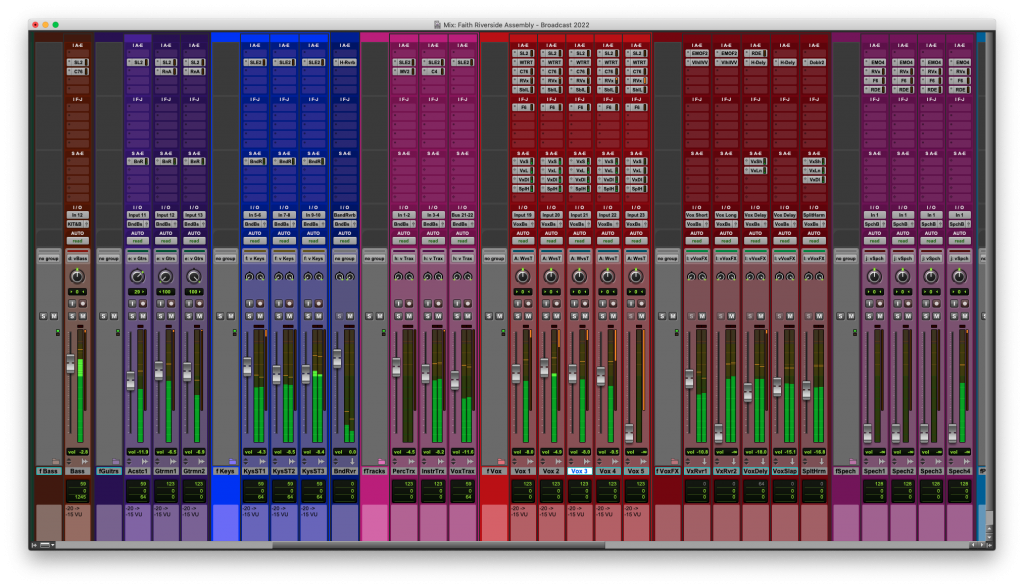 Why settle for a one-size-fits-all template for your church's livestream?
Our templates are custom-built and pre-dialed specifically for your needs by veteran mix engineer, David Stagl using a simple, volunteer-friendly design.
Use our suggestions for plug-ins or we'll work with what you have.
Templates may be made built for live mixing by staff or volunteers or to follow your FOH mix.
One-on-one remote walk-through's, additional training, and template updates are also available.
Ready to get started? Contact us today.
Here are a few examples of mixes by David Stagl