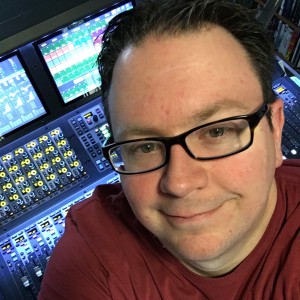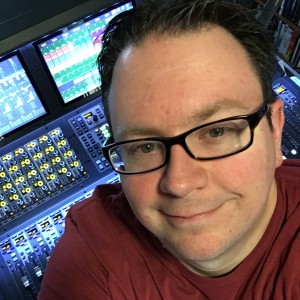 My name is Dave Stagl, and I have been immersed in the wide world of audio production for the last 25 years spanning the worlds of live sound, broadcast, audio post-production, and music production. I currently focus primarily on mixing for live sound and in my studio where I handle music and audio post production projects. When I'm not mixing, I'm often on the road providing audio education for churches and individuals looking to elevate their audio presentation to the next level.
I've mixed and worked with a diverse group of artists over the course of my career including Kristian Stanfill, Kim Walker-Smith, Jesus Culture, Phil Keaggy, North Point Music, Steve Fee, Todd Fields, Chris Tomlin, Mark Schultz, Buddy Greene, Matthew West, and Leonard Ahlstrom(NewSong). I've also worked on and managed projects for corporate and broadcast clients including HGTV, Motorola, Wyndham Vacations, Apple Vacations, Siemens, and McDougall Littell.
Up until the middle of 2015, I spent 11 years focused on audio in Houses of Worship and served as the Audio Director for one of the largest churches in the United States, North Point Community Church located outside of Atlanta, for 9 of those years. At North Point I oversaw all audio production related to the Sunday morning experience including mixing, managing and training volunteers and staff, and keeping the audio world up and running. Over the course of my time on staff I supervised two concert level sound system installations in 2200+ seat venues, upgraded FOH and monitor consoles, redesigned the entire audio infrastructure, and optimized the loudspeaker systems in all of the large venues(500 or more seats) on the campus.
In addition, I've been one of the most-frequent featured guests on the Church Tech Weekly podcast. I've presented at production conferences, and I've had articles published in Church Production Magazine and on Waves website. I've also done some testing and consulting with equipment manufacturers.
At this point I've spent over half my life devoted to the world of audio, and this website is all about my journey through that world. It's filled with my thoughts, opinions, and even some tips I've picked up along the way.
If you're interested in contacting me to help with your next audio related project, please fill out the form below and I'll be happy to get in touch with you.
Disclosure Statement
This website is a personal website written and edited by me, David Stagl.
I am not compensated to provide opinions on this website regarding products, services, websites, and various other topics. The views and opinions expressed on this website are purely my own.
I do not accept any form of cash advertising, sponsorship, or paid topic insertions for this website. However, I will and do accept and keep free products, services, travel, event tickets, and other forms of compensation from companies and organizations for providing services and expertise. I also use affiliate links for some products listed here in which I receive compensation for referrals. The compensation received may influence the content, topics, or articles made in this website. Influenced content or articles may not always be identified as sponsored content.
If I claim or appear to be an expert on a certain topic or product or service area, I will only endorse products or services that I believe, based on my expertise, are worthy of such endorsement. Any product claim, statistic, quote, or other representation about a product or service should be verified with the manufacturer or provider.
I would like to disclose the following existing relationships. These relationships may have an impact on the content of this website. I am member of the Waves Artist Roster. I have done product testing and/or consulting for Shure, Avid, and Waves.