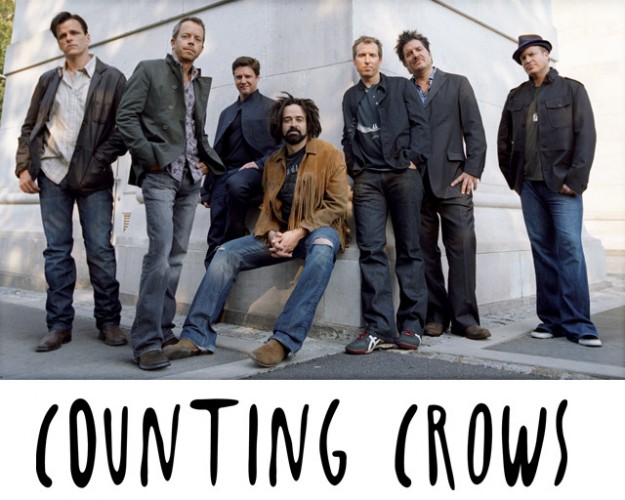 Mr. Jones and Me
Sorry the Clearmountain/Lord-Alge video disappeared so fast. Now here's another possibly time-sensitive post so you might want to jump on this if you're interested.
If you're looking for some good tracks for virtual soundcheck use, Sweetwater Sound along with my friends at Gobbler have something you might be interested in. If you head over to Sweetwater's website, you can download a couple of Pro Tools sessions featuring live tracks from Counting Crows that were recorded by their FOH engineer, Shawn Dealey, using an Avid VENUE system. The sessions actually go along with a video that Shawn and Sweetwater demonstrating a live mix in Pro Tools, and if you grab these sessions I suggest you watch that as well to understand some of the session setup stuff a bit like mic choices and why some tracks are duplicated in the Pro Tools session.
The sessions are intended for Pro Tools 11, but they'll open in Pro Tools 10 as well. When I pulled up the session at FOH to play around a bit, I first removed all the processing, sends, automation, and clip gain stuff to get them as raw as they would have been after tracking. Then I just started routing the tracks to my standard FOH template to get them up on my console to mess around.
I got to tinker around with these for a bit yesterday afternoon, and on first listen I feel like these are some pretty solid tracks if you're looking for good examples to use for training and other educational purposes. The Counting Crows are a solid band so these tracks are also good to listen to for how the band arranges themselves and play off each other; for example, notice where keyboardist Charlie Gillingham plays in relation to the guitars. Just be warned, though, Adam Duritz has a potty mouth so you might want to clean up his track if you're going to put it up in your church's PA.
Here's the link again.