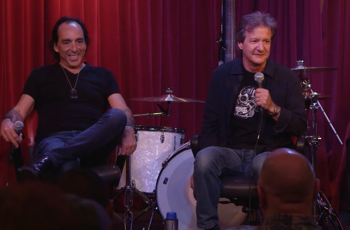 Bob and Chris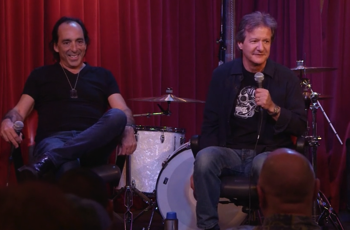 I was hoping to get an article out this week about Concert on the Lawn. Unfortunately, my hard drive decided to take a couple days off earlier this week so that story will have to wait.
In the meantime, you should go check out this interview between two of my biggest influences, Bob Clearmountain and Chris Lord-Alge. For me, Clearmountain has probably been the single biggest influence on my mixing tastes, and listening to him here just completely turned my week around.
UPDATE: Unfortunately, it looks like the video is now private, but hopefully it will be made public again at some point. I will try and post another update if the video shows up again. In the meantime, keep an eye on Vintage King's Facebook page because they said they would post video from the event where the interview was recorded.
UPDATE: The video is available again on YouToube. You can check it out HERE or embedded below. It actually looks to me like a revised edit.