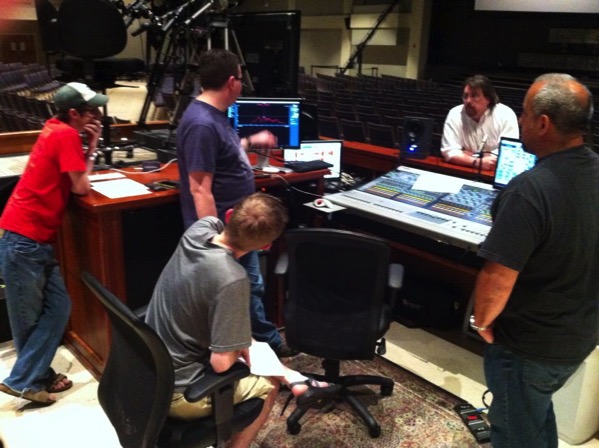 Back to School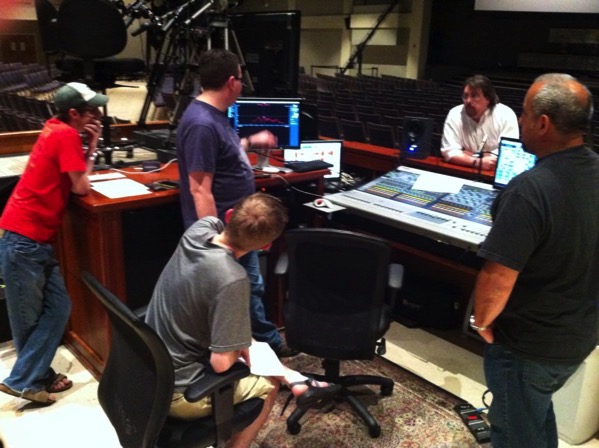 It's hard to believe July is almost over and my kids will be back in school in less than two weeks. That may be a bit early for some of you, although, I can't say I'm not happy they're going back to school. Just as the kids go back to school in the fall, I've found there is often an energy around this time of year for training that makes it a great time for firing up your team and in them to take your church's audio to the next level. So I'd like to give you a bit of insight into some things I've been working on to help you in these regards.
First up I want to tell you about something new I'm calling the One Louder Program. The One Louder Program is all about guiding you and/or your team to the next step of development and getting on a path for continual growth. The program is based around coaching and mentoring sessions for a small number of engineers and is born from the years I spent on staff developing engineers in the trenches from Sunday to Sunday. Sessions can be done on-site and remotely to a certain degree. If you're looking for education that meets you where you're at and allows you to get hands on under the guidance of an expert mixer, the One Louder program is what you're looking for.
I know some teams, however, will benefit more from a broader approach to get everyone on the same page which is where my my re-tooled Master Classes come in. These classes have been adapted from my previous workshops and seminars featuring content I find essential for mixing success. Master Classes are designed for any size group and feature more demonstration than hands-on practice while following a curriculum based on my 27 years of experience in the world of audio that covers not just the "how", but more importantly the "why's" of mixing. Classes may be scheduled privately for you or your team or you may prefer to host a class for your church and other churches in your community. I currently have three core classes covering what I consider the main essentials for mixing: A Musical Mixing Approach & Time Management, EQ, and Compression. You can find out more specifics about these on my Master Classes page.
In addition, I will continue to offer customized classes as these have been popular. Custom classes are perfect when there are very specific areas where you and/or your team need development. For example, as many churches have been taking their services online they've been looking for new and better practices to help their services translate to a "broadcast" so broadcast and streaming audio have been popular topics. Other topics for custom classes may include but are not limited to things like effects processing, mic placement, mix preparation, using analyzers and measurement software, and the plug-ins.
If you have any questions about any of these options or would like to schedule a session, please contact me HERE through the Contact Page on my website.