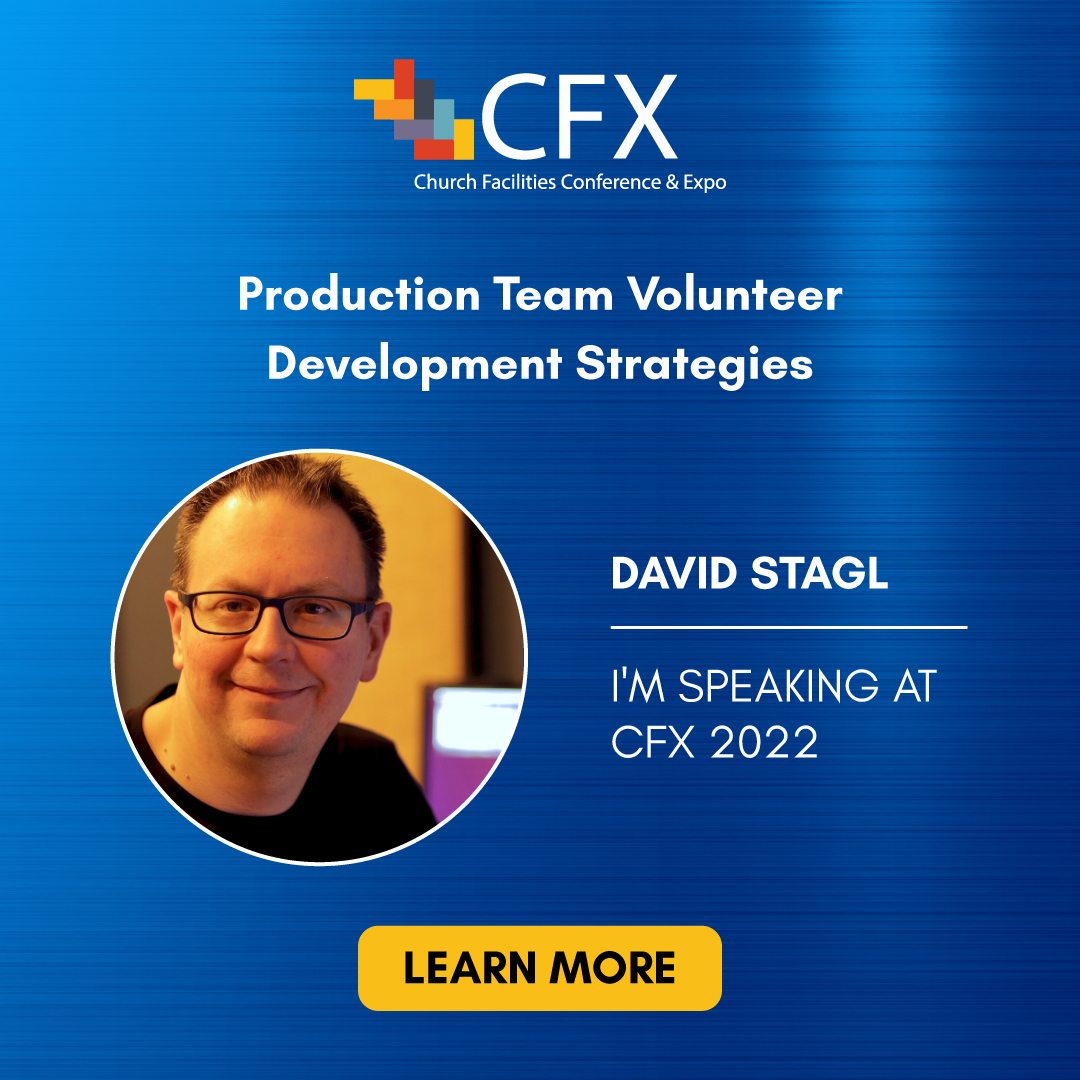 Volunteer Development Strategies
I will be in Dallas at the CFX conference in a couple of weeks presenting a session on Developing Production Volunteers. I'll be discussing different strategies and methods for growing your team's skills because there isn't a one-and-done way of doing this. My session is currently scheduled for Tuesday October 25 @ 4:30pm, but keep an eye on the schedule in case that shifts.
If you're going to be at CFX, please let me know by dropping a comment. I'd love to meet you so please come by and say hello.
If you still need to register, you can use the promo code "SPEAKERS" for $100 off Advanced registration prices. Here is the link to register. https://bit.ly/3i99JCc