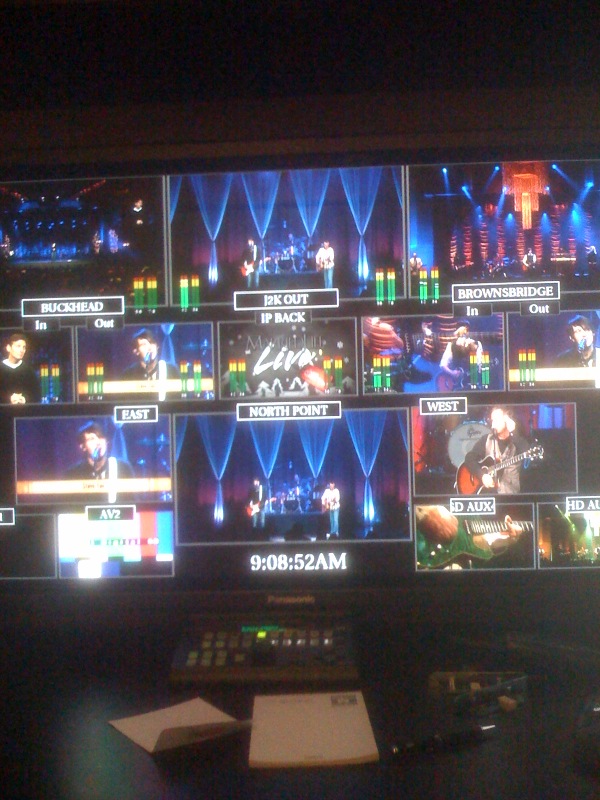 Saying Goodbye to Memorex…sort of….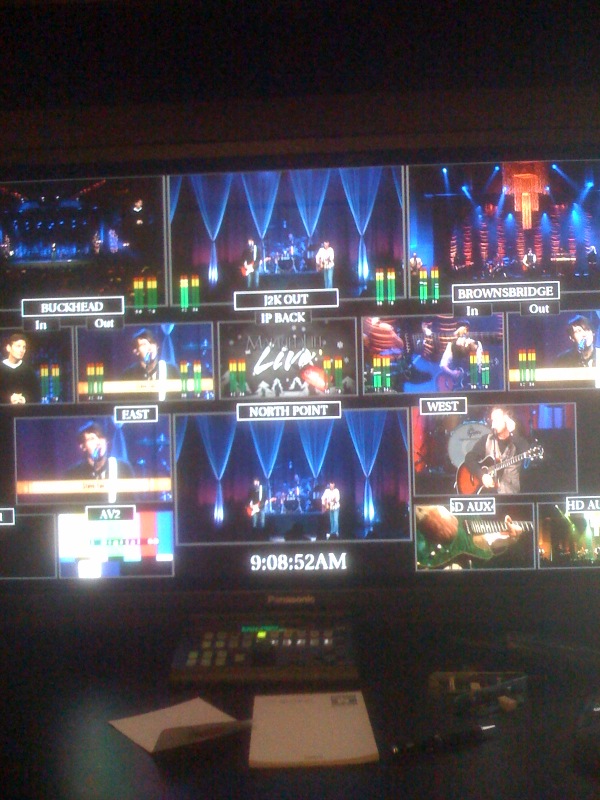 Yesterday, it was finally announced from that stage that come January our message will be the same at each campus every week. I was relieved because now I can finally talk about one of the other big projects that's been occupying my brain for the last few months.
First a bit of history. Our multi-campus model since Buckhead opened has been we capture the message one week at one campus and playback the following week at our other campuses. Most of the time capture has taken place at North Point, but over the last couple years we have also equipped Buckhead and Browns Bridge to handle this, and they've captured one or two series a year at their campuses. On January 4th, we will most likely move away from that model for most of the year and capture the message at one campus while delivering it the same day to our other campuses. Capture will probably rotate throughout our campuses throughout the series.
So as I said, the word live gets tossed around quite a bit, but we're not exactly going to be live across our campuses. Since I'm just the audio guy, I don't know the gear specifics for a lot of this outside of the audio side, but basically we have a TIVO-esque type setup at the campuses so that they can be on a tape-delay. We will have the ability to be as live as any latency in the signal path allows, but I think our initial mode of operating will have campuses delayed a couple minutes.
It has been very cool to be a part of the project coming together, and I'm very excited to talk about the audio side of things. However, our Christmas service is next Sunday so I'm going to try and get past that first.