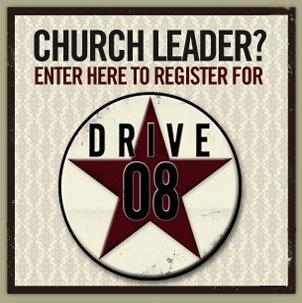 Road Trip
So I've been out of the office for a week now since my daughter was born, and I'm finally starting to move my head back towards work. Our 2008 Drive Conference is a month away so while I'm out I'm starting into my audio pre-production. This is actually pretty easy as I'm simply collecting as much information I can get on programming, assessing audio needs, and getting started on organizing input lists for each of the sessions.
I'm trying not to get too far in because at this point things could still change quite a bit as the programming continues to get refined, but it's always good for me to start getting prepared so that I have info I can relay to producers in meetings. The biggest challenge for us with these types of events is really our input limitations. Right now I'm basically locked at 56 inputs; we can expand the Venue at FOH, but monitor world and the studio are locked at 56 so everything needs to fit within. In general, the band/vocal channels tend to compete with the other programming elements so I will typically try and be liberal in reserving channels for non-band programming so that I don't get painted in a corner as we get closer to the actual production.
We have a couple of new additions/advantages to our processes since our last Drive conference. As an organization we seem to be moving more towards the use of web apps for our production admin-type stuff, and there are three in particular I'm utilizing for the conference. Planning Center is handling our crew assignments and tech sheets; we started using it last summer, and I've been loving it. I'm keeping an eye on it now watching things evolve as the producers continue to work on the sessions. Basecamp is handling project management duties; I basically use this to manage a To-Do list for the audio crew to make sure we get everything taken care of, but it is also utilized by our entire production team for all production related projects relevant to the conference. For example, our Production Director posted a script for me to check out the other day. Basecamp is a great repository for uploading production specific things like set designs, stage plots, etc. It will also get used for "chats" in regards to specific production elements. We started using Basecamp a few months ago, and while it's not as powerful or flexible as I'd like, it was definitely a good first step into us utilizing some project management software and gives us some interesting ways to collaborate since it's hard to get all of us in a room together sometimes.
The biggest web app I'll be using in audio world, though, is Google Docs for our input lists. I've been handling input lists for the last several years in Excel and have a template with some minor custom programming I've been using to speed up the process of putting together input lists for multiple auditoriums. At the urging of my associate audio director, we started migrating things over to Google Docs a few weeks ago. I can't say that it was a painless process, and there was a point where I was ready to just forget the whole thing. But I think we're in a fairly good place now, although, whether we stay with Google Docs for the long term is still up in the air because it is pretty clunky to use. It is currently stable enough, though, for the conference since we're only dealing with one auditorium.
The nice thing about Google Docs is it makes updating the input list incredibly easy because either myself or Luke can get at it from any of the multitude of web enabled computers we have on campus. I also like that we can publish it for viewing by everyone on our crew. Sometimes Luke will view it on his iPhone while he's pinning the stage. This makes communicating changes a whole lot easier; now if an input changes between rehearsal and Sunday, we can simply update the things online without having to re-print.
As Drive approaches, I'll try and give as much insight into our process as I can without spoiling anything for attenders. And if you're planning on attending, please let me know in the comments.