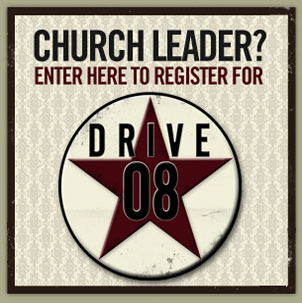 Come Gather Round the Table
Just a quick update if you're still sitting on the fence about coming to Drive. The conference this year is leaning more on breakouts, but in addition to the breakouts there will be round table discussions during the breakouts. I believe you sign up for the round tables when you arrive. I will be a part of/leading one of the round tables on the Tech Side of the Worship Experience. I'm not sure what exactly it will look like, but it's probably me and a bunch of other tech's(you) sitting at a table and geeking each other out. While I'm sure I'll be answering a few questions, what I really love about being a part of this is the opportunity to steal…I mean exchange…ideas from other techies–these aren't just Q&A sessions–that would be boring.
At any rate if you are attending and interested in taking part, make sure to sign up as soon as you arrive because there are a limited number of slots. And if you aren't able to take part, make sure to stop by FOH and say "Hello" after one of the main sessions.