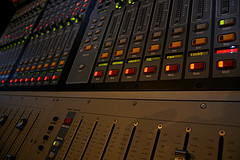 One-Off Webinar – August 4th
Next Wednesday I have the privilege to take part in Avid's monthly Live Sound Webinar. The topic for the month is achieving great mixes in houses of worship, and as it's Avid's webinar we're definitely going to be talking about VENUE and its impact on how we do what we do. If you've been reading this blog long enough, I don't think it's a secret that the VENUE has been a big part of what I do for the last five years, and now I get to be shameless about it….
The webinar is Wednesday, August 4th at 1pm EDT, but they typically archive these things in case you can't make it. Although, if you're not there live, you can't ask any questions. The webinar is free, but you do need to register in order to attend.