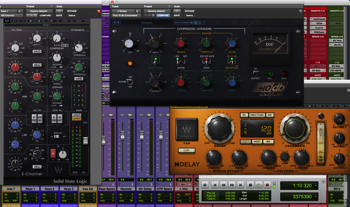 My Mixing Studio Is Open For Business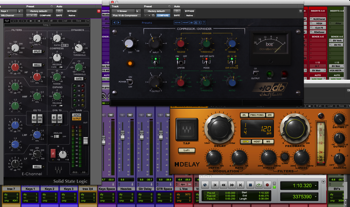 You can file this under shameless self-promotion. I've been meaning to do this for a while now, and 2015 seems like the perfect opportunity to get started.
I get requests throughout the year to do consulting, system tuning, training, etc., and as much as I would love to do these and help other churches and engineers out, the reality is the current season I'm in doesn't allow for extensive traveling. My number one priority is my family followed by my commitment to North Point, and between the two it's challenging for me to go too far from home without compromising one of those things. Since traveling is difficult, I've been exploring ways I can be of service.
I've spent all of my audio life working in facilities. In the beginning there were theatres and then I moved into studios and eventually added live venues to the list. Looking back, it's amazing to me how far technology has come since I first dipped my beak in the audio waters 25 years ago, but it's only recently where I've finally felt I could achieve the same results that in the past required a traditional facility of some sort.
For the last couple of years I've been working on my personal studio towards the point where I could put out work I'll stand behind. I'm now at a point now where I can finally open my remote mixing doors for business.
So what exactly does this mean?
Well, I love what I'm doing in church production right now so I have no intention of stopping, however, one of the things I've missed in the last few years is the studio side. I spent the early years of my career doing post and music projects, and I'm at a point now where I'd like to scratch that itch again. Thankfully, I work with people who see the value in me stepping outside of my full-time "box" to do this sort of thing so this becomes a win-win for everybody.
I have a passion for mixing, and thanks to today's technology that passion is easier than ever before for me to share. No longer do you have to actually go somewhere to get your project mixed. These days remote mixing allows artists to work with the engineers of their choice without the limits of geography. So this year I am opening my studio's virtual doors for projects.
Now, before you tune out thinking you have no need for this, please bear with me as I have two primary opportunities initially available through this:
1.) Recording Projects
First, I'm looking for recording projects to mix. These could be live recordings, singles, albums, EP's, and even post-production mixing. In fact, thanks to the implementation of virtual soundcheck, many of you are sitting on a bounty of unmixed music just waiting to be released. There's still no better way to get new music into the hands and hearts of your congregation than by releasing recorded music, and I'd love to help make that happen for you.
Depending on location and schedule, I would even be open to producing a couple of live projects from start to finish if possible this year. While live recordings definitely hold a place in my heart, I also love working on traditional recording projects and post as well.
Whatever your specific project might be, I'd love to take your tracks to the next level. You simply upload your tracks, and I mix them down.
2.) A Mix Perspective
One of the more frequent requests I get is to come in for a weekend, evaluate what's happening, and mix the service to provide an example of what can be done with what you have. There's no reason, though, why I can't still provide a bit of this perspective for a fraction of the cost.
Again, you send me your multi-track recordings from a recent service. I will evaluate the source material, and put together a mix for review and future reference using the same approach I've used to mix countless services. I can even taylor my process to resemble as closely as possible the equipment you have on hand and use on a weekly basis.
Then we'll talk about how I achieved my results from overall approach to the nitty-gritty while offering suggestions on how you can move things forward and deal with some of the room-related challenges you might currently be facing.
If either of these opportunities sounds interesting to you, please click right HERE or on the Mixing Services link above to request more information. I'm looking forward to helping a lot of you out this year.