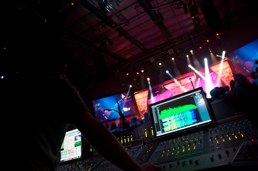 Gurus Chicago – Mixing: It's An Art, Not A Plugin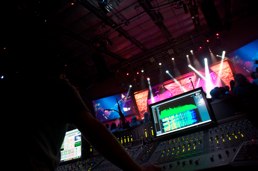 So Guru's in Chicago is a week away. Unfortunately, the website doesn't have a whole lot of information, but I have a little bit of insight into what's going on based on some of the materials I've been sent. The breakout lineup looks pretty good this time with a lot of stuff for audio on a variety of topics from mixing to processing to RF.
The class I'll be doing is called Mixing: It's An Art, Not a Plugin. I get to be part of an ensemble of FOH engineers this time out, and we're basically going to be talking about how we develop our mixing chops and keep the focus on the mix and not the gear. I'm pretty excited about it. Of course the best part–for me anyway–is that someone finally scheduled an audio class at the right time. We're going to be one of the first breakouts at Gurus and will take place on Monday night. This means means I'll be wide awake and maybe even a little fired up. Many of you will also be happy to know that I didn't create any slides this time.
If you're coming to Guru's and are interested in hanging out and talking shop, drop me a line in the comments.