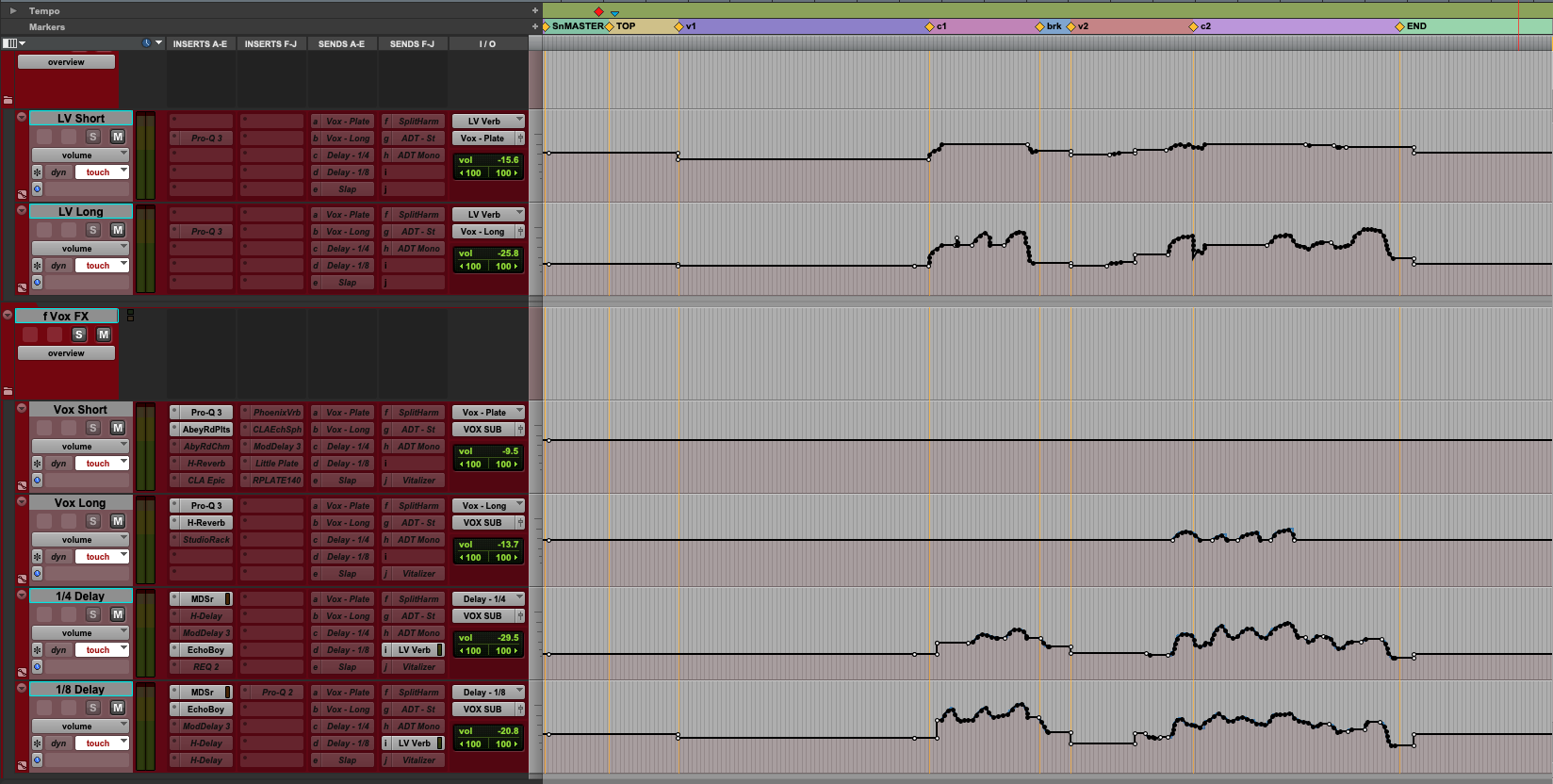 State of the Mix 2021: Reverb in Motion
One of the things I enjoy about mixing in my studio as opposed to live sound are the opportunities to do detailed things more easily. It's not that I don't do these same types of things live. I'm just able to refine them much more in the studio environment and in more granular levels thanks to mix automation.
One area in particular I've been able to give more attention lately is effects. I often find myself changing these up throughout a song. The changes are often subtle in a final mix and more felt than heard which makes them difficult to demonstrate at times. I recently did a mix for Decatur City Church where things were embellished a bit. So, if you'd like to hear an example where things are a little more audible, you can check out the video embedded at the end of the article for Decatur City's take on Walking on Sunshine used in a recent series on hope.
The screenshot below shows some of the automation happening in this example. The top two tracks are vocal reverb sends while the bottom 4 are the reverb and delay returns. Placing the sends on separate "faders" is something I started doing within the last year or so after chatting with Bob Clearmountain at AES a couple years ago. I've liked automating the sends this way for a couple of reasons:
For starters, I find it's always easier and faster to have things I want to ride on faders. While the sends in DAW's are usually on a fader of some sort, it's often several clicks away. This method putsthe faders on my control surface at all times.
Another reason I like this method is it's easier to keep transitions smooth. A lot of times when I'm automating FX they are being used almost like scene changes, and you can kind of see this on the "LV Short" send in the screenshot.
If I automate the sends, I can smooth the transition out a bit because the reverb will trail and fade from the previous scene. I might not want that, though, so I can also still automate the returns. As you can see in the screenshot below, I'm doing both in this particular case as I rode one of the returns in the last chorus.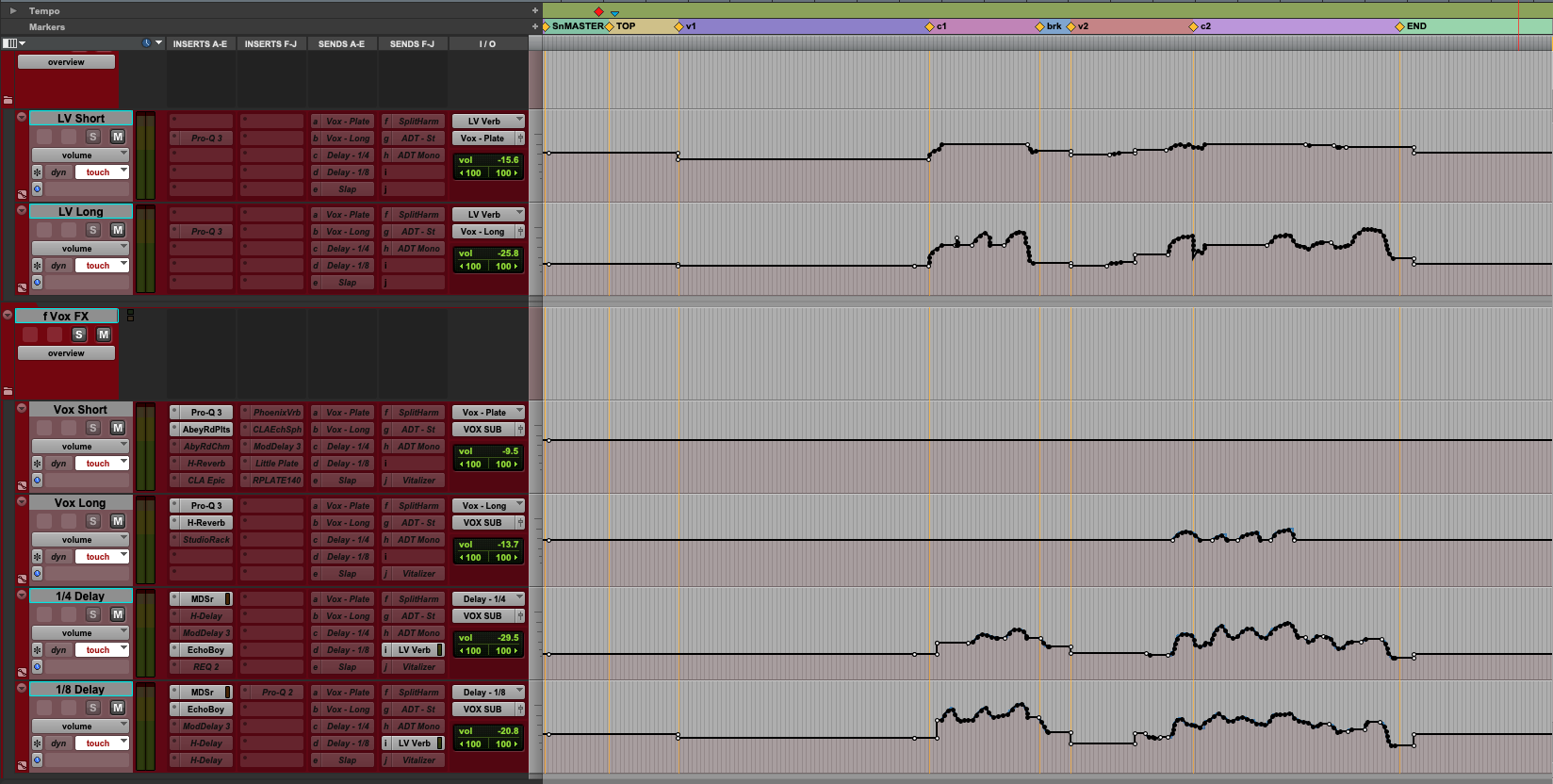 Here's the video. If you have any questions or would like to find out how I can help you improve your mixes this year, please leave a comment or reach out to me through my Contact page.