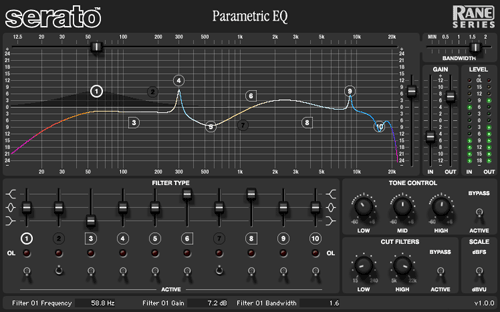 It's Easter So Let's Try Something New…
Well, it wouldn't be Easter without trying something new and untested. Last year I re-tuned and reconfigured the PA for LCR. This year we're trying something a little smaller, but there's enough risk involved to help keep us awake through all the services. First a little background…
One of the biggest challenges for me in the sound reinforcement arena is dealing with lav/headworn/your-favorite-spoken-word-microphones–let's just call these all "lav" mics to make it easy. No matter what the room, system, or talent, it always seems inevitable that I will have to deal with gain before feedback issues. It's generally a winnable situation, but it's still a pain.
About 3 years ago I started taking a new approach to dealing with feedback on lav mics that I'm still using today. It's very simple. I take all of the lav mics and run them through a subgroup. Then I insert an EQ on the group to ring out the mics. My thinking was since I use the same mic type on every actor/pastor/etc., they're all going to have the same general problems on the same stage in the same room. I then get a volunteer to stick a mic on their head and walk around the stage talking here and there while I ring it out.
I find several advantages from doing this. For starters it gives me a consistent sound when using multiple lavs; there is nothing more frustrating & distracting for me than to go to a church where every actor/pastor/etc. has a completely different character to their voice. This approach also frees up the individual channel EQ's for tweaking the tone of the talent's voice. And of course my favorite advantage is I only have to ring out ONE mic; did I mention how much I hate ringing out mics?
For the last 3 years I've been using a 31 band graphic EQ for my group feedback reduction purposes. It's worked, but it hasn't really been the best solution. It's not the most accurate way to grab feedback and pull it out, and the filters are often wider than they really need to be. When using a 31 band, I have often found myself doing a LOT of cutting to the point of practically reducing the gain structure of the overall spectrum which sort of defeats the purpose of using the EQ when you're getting the equivalent of turning down the whole thing. Another issue is that using a lot of EQ can have adverse effects on overall sound quality so it takes a lot of time to really fine tune this even when cheating with an RTA, and I typically always use one; what can I say, IEM use has made me really rusty at this.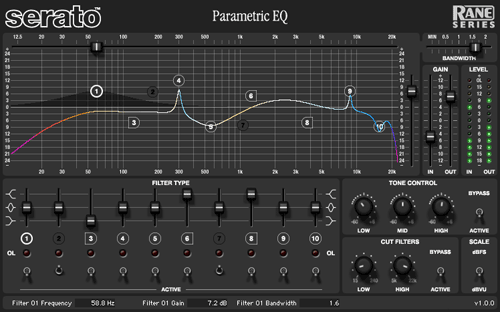 So this week I bit the bullet and ordered the Serato Rane Series Parametric EQ plugin after we had a bit of feedback during our first service last Sunday. It's a 10 band parametric EQ that I'm swapping my 31 band graphic for. On Tuesday afternoon my associate audio director put a mic on, and we spent some time with Smaart's spectrograph fine tuning the new EQ plugin. Once we had the mic playing nice, I flipped the Venue into virtual soundcheck mode to see what our pastor would sound like running through the new EQ. I was happy to hear that he was actually sounding a little more natural right off the bat without tweaking his channel EQ at all.
In theory, we should be good to go for this week's services, however, there is still a bit of risk simply because we've never gone live in a service with this. AND let's just be frank here, we're dealing with our pastor's mic and pastor mics seem to be a touchy subject at every church. During our tests I had about 9-10 dB of gain than before so in theory we should have no trouble. Just to be safe we'll be ready to go with our old faithful 31 band, but I'm looking forward to this working out because I think it sounds better. Friday night is our first Easter service so we can capture for our campuses, and soundcheck will be our first test of the new EQ. I'll add a comment on how it goes.
If you've got an approach for dealing with lav feedback on pastors and actors, please add it to the comments because I'm always looking for new approaches to dealing with this.