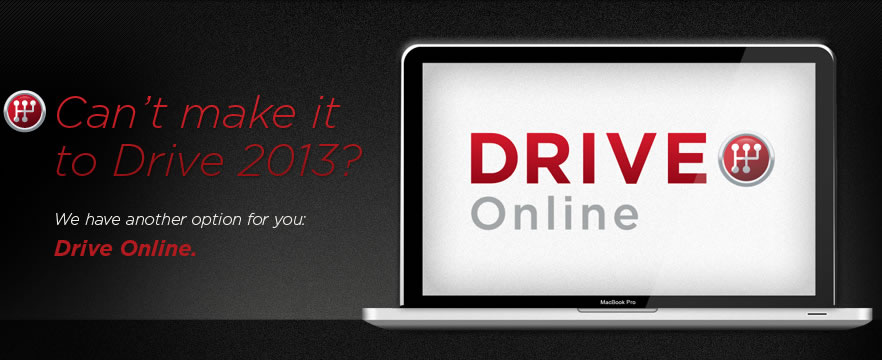 Drive Online
I have a bit of a shameless plug I want to put on your radar. Our 2013 Drive Conference is only a few weeks away. For those of you who won't be able to make it to Atlanta for the conference, we actually have a new option available that is a first for us. This year we'll be offering an online option for Drive. In the past we've aired the first session, but this year we'll have all main sessions as well as breakouts available. Plus, the price is a steal for the content.
It looks like I'm also going to be handling the online mix for the main sessions. This week I started working on some of the challenges we'll be facing to pull off mixing all sessions online, and I'll have more on that in the coming weeks. I'm looking forward to mixing because I haven't done a broadcast mix in probably a year, and that alone will make it a nice challenge.
Our Drive Conference is March 11-13 this year. I'd love to know if you'll be coming in person or joining us online. You can find out more at the Drive website. Below are some highlights from our last Drive Conference in 2011.
Drive 2011 Highlight HD from North Point Web on Vimeo.