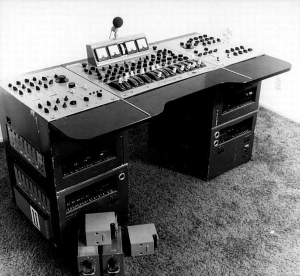 A Day in the Life of Fundamentals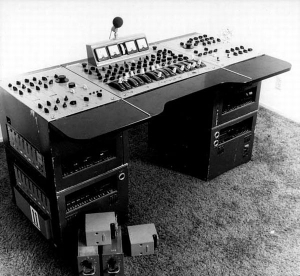 So my Beatles book finally arrived last week. I am a kid in a candy store. It's actually divided into 4 sections. Section 4 is about the actual production, but the first three sections(342 pages) are all about Abbey Road and the equipment used. The detail is freakish. The only thing that could top this book is if I could walk through the studios and talk with the engineers. Going through this book has got me thinking about some things.
The photo here is of an EMI REDD.37 console which was the same type of console the Beatles recorded their first album and much of their second with. They also used a console very similar to this, the EMI REDD.51, but I couldn't find any photos of that one.
The REDD.51 is where we most likely get the term "plugin" as there was no built-in EQ on the console. Instead there were EQ Plugins that the engineer could use, and there were a couple types he could choose. The plugins literally "plugged" into the console for use. The interesting thing about these EQ plugins is that they were very limited in what they could do. They only had a boost and cut for treble and bass on each channel. No mid frequencies. No sweepable parametric. Treble. Bass. That's all. The "Classic" EQ plugin bass and treble were shelfs at 100 Hz and 10 kHz. The Beatles typically used the "Pop" EQ plugin which had bass control identical to the "Classic". The treble control, however, was a shelving EQ centered at 10 kHz when cutting, but a peak EQ centered at 5 kHz when boosting. This type of EQ is the same as the Pultec used in the states.
Can you imagine if all you had on your console EQ was a 100 Hz shelf and a 10 kHz shelf? It's hard for me to imagine what I would do if that was all I had to work with a vocal. Yet, those records all sound great. Of course the equipment the Beatles had was still amazing despite any limitations, but I think the quality of those records was more a testament to the time and focus put on getting great sounds before the tape rolled. There are a lot of toys in the audio world these days, but at the end of the day it still always comes back to fundamentals of mic placement, talented musicians, and great songs and arrangements.