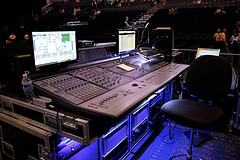 November Webinar: Digital vs. Analog Consoles
After some time off, we're getting the webinars going again with what might be the last one for the year as December's tend to be a little busy for most folks. This month we're going to be talking about digital and analog consoles. While Mike, Jason, and I all use digital consoles, don't expect a digital console love-fest.
Join us Tuesday, November 16 at 10 PM EST on our LiveStream channel.