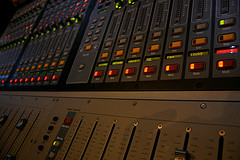 Mixing It Up for the June Webinar
June Webinar
Tuesday, June 22
10pm EDT, 7pm PDT
This month we're going to mix it up with all THREE of us actually showing up for the webinar…in theory anyway.
The topic for June is going to be Layers of a Mix so I'm guessing we're just going to talk about mixing until we get tired or the sun comes up on the west coast, whichever comes first.
See you Tuesday night.